Discover the stunning beauty of Palo Verde National Park
Palo Verde National park is a wildlife refuge located between the Tempisque and Bebedero rivers. The park is the largest wetland area in Costa Rica!
Explore pristine saltwater and freshwater lagoons, marshes, mangroves, and grasslands. This park is known for its biodiversity and has Central America's highest concentration of wading birds. Over 270 species of birds have been observed there, and each year thousands of migratory birds nest there due to its ideal conditions.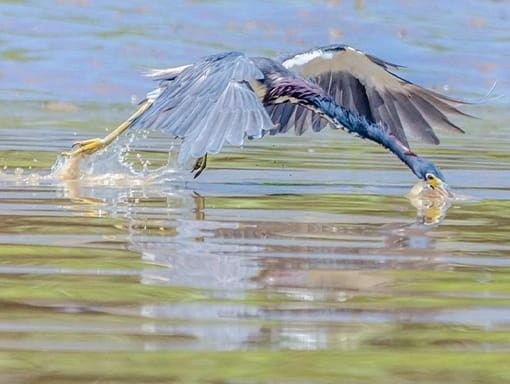 Activities
Start Time: 7 AM
Meeting Point: We'll pick you up.
Activities: During the tour, we will cruise up and down the river to admire the natural beauty of the wetland ecosystem.
You will have the opportunity to gaze upon: gigantic crocodiles sunning themselves on the bank, prehistoric iguanas climbing tree trunks, birds wading in the riverbanks, monkeys traveling through the canopy, and tiny lizards darting through the underbrush.
Duration: 6-7 hours
Prepare for an Unforgettable Adventure
Meet Some Satisfied Clients
"Alfredo's extensive knowledge about the area and the wildlife was an added bonus! The experience was even better because Alfredo was able to share so much knowledge and information with us about the local animals. We had a really great time and would love to go again. Thanks Alfredo!"
Are You Ready to Explore the Sea Life?